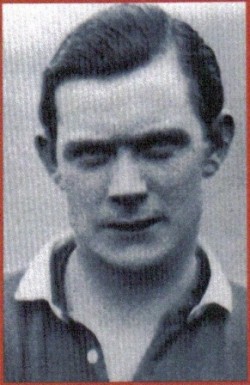 A wee story about my great-uncle, Paddy:
SCOTTISH FOOTBALLERS IN THE
GREAT WORLD WARS
At the beginning of the 1914 football season, Hearts was Scotland's most successful team, winning eight games in succession. On 26th November, 1914, every member of the team joined the British Army. This event had a major impact on the public and inspired footballers and their fans to enlist. Many professional players, joined the 1st Football Battalion of the Middlesex Regiment.
Seven members of the Hearts team never returned to Scotland. Three of the men, Harry Wattie, Duncan Currie and Ernie Ellis, were killed on the first day of the Somme offensive. Another member of the team, 22 year old Paddy Crossan, was so badly injured that his right leg was labeled for amputation. He pleaded with the German surgeon not to operate. He told him: "I need my legs - I'm a footballer." The surgeon agreed to his request and managed to save his leg. "Paddy" survived the war but later died as a result of his lungs being destroyed by poison gas.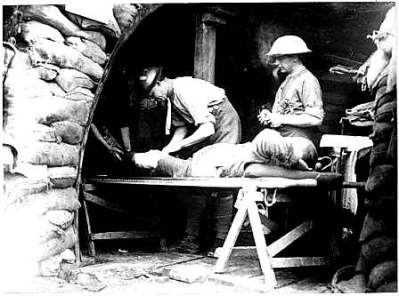 On the first of July 1916, at 7:30 a.m. the British forces began their attack on the German line at the Somme. Within minutes men began to die. Slain by ferocious counter fire from the enemy. Machine gun emplacements, artillery fire, and stubborn resistance put an end to hopes of a quick victory, a victory that would soon end the war.
By the end of the day there were almost 60,000 casualties, dead, wounded
or missing. Later confirmation arrived of almost 20,000 dead.
The worst day in British army history!
Pte. Patrick James 'Paddy' Crossan
Gassed and possibly wounded at the Somme, Paddy's wholehearted
attitude would have been of great encouragement to all those around him in the trenches. This robust and popular player, twice wounded, returned to play for several more seasons. He earned two testimonials and later opened a pub on Rose Street Edinburgh. "Paddy" died suddenly in 1933, not yet forty years of age! His bar survived under his name until the late 1990s.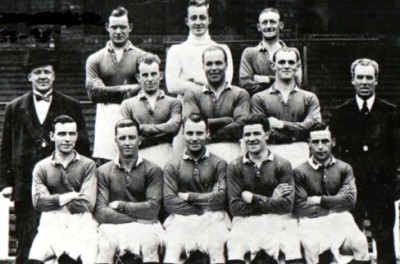 "The bravest sportsmen Scotland has ever known."
McCrae's Battalion - Particular attention is paid to the Hearts FC men :
Pat Crossan who claimed to be the handsomest man in the world
('he could pass a ball but never pass a mirror 'the legend went);